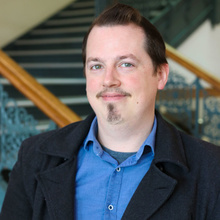 PhD Candidate Sam Boucher was awarded a Fulbright to Paraguay for the Academic Year 2023-24. Sam will go to Paraguay in 2024 to further his research on his dissertation, "Unlikely Brethren: Indigenous-Mennonite Cooperatives in Paraguay, 1940-1980." 
"This research trip will allow me to become familiar with the workings of archives and libraries, connect with other scholars in my relevant field and beyond, increase my language skills, and give me the tools necessary to write a quality dissertation when I return to the University of Iowa."
Read more about Sam and his journey to get a Fulbright Award.